The LEGO
®

Movie 2 Emmet & Benny's Workshop
This set is an intermediate build that comes with 117 pieces. It features LEGO Benny's Spaceship with a minifigure cockpit, foldout boosters and removable space buggy, and Emmet's Escape Buggy.
You can choose to build with audio instructions using your own screen reader or with the audio provided. You can also choose to build using instructions made for a Braille reader. For more detailed instructions, visit our how-to page.
After you're finished building, we would love to hear about your experience by completing a short 10 question survey.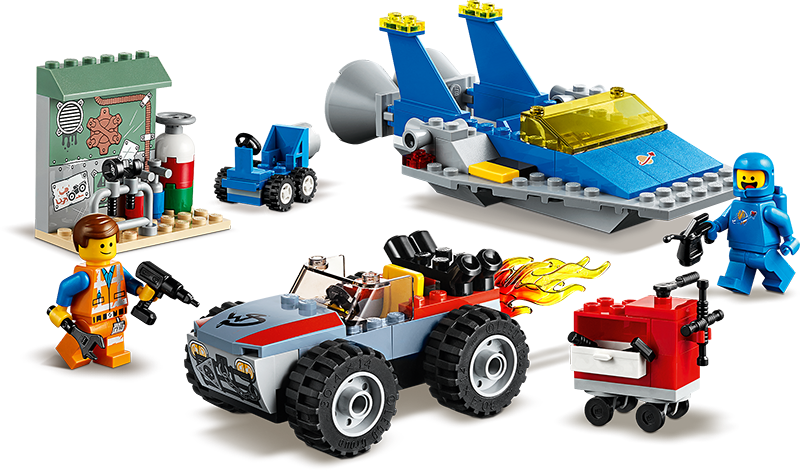 Tell us about your building experience by completing a short survey